Scissor Lift Table Designers & Manufacturers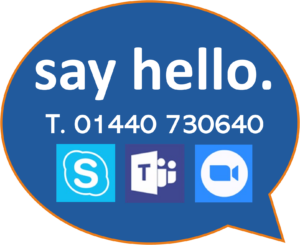 Scissor lift table solutions by Edmolift have been are the forefront of innovative materials handling, lifting equipment design and manufacturing for over 50 years: scissor lift table, scissor lift platform, loading bay lift, manual handling solution, ergonomic lift and pallet lift.
Furthermore, today we are Europe's largest producers of scissor lift tables, loading bay scissor lifts, split level scissor lifts, pallet scissor lifts and associated products. Moreover, our standard scissor lift table range is the largest available anywhere in the world with over 300 different models.
We also design and manufacture bespoke scissor lift tables for special applications. Our design team are based at our site near Cambridge where they work in close liaison with clients. To ensure we supply exactly the right tailor made scissor lift table for your application. Edmolift provide lift tables into all types of industry. Also, we can build using special materials such as stainless steel for the food and pharmaceutical industries. We specialise in ergonomic, logistics, materials handling, manual handling and architectural applications.
Finally, Edmolift is the UK's most experienced and knowledgeable scissor lift tables and pallet lift providers. In addition, our team have supplied over 15,000 scissor lift tables in Great Britain.  Benefit from this knowledge and contact Edmolift for your lift table requirements.
Better on every level!
"No other scissor lift platform performs better or lasts longer than an Edmolift. This is because our lifts have been developed and built by the industry's most experienced and skilled engineers using the best design and manufacturing methods, processes and materials. Edmolift—better on every level".
Our specialist in-house custom design team will work in close liaison with you to produce exactly the right bespoke lift. It will suit your requirements no matter how large, small or unusual.Therefore, put us to the test with your tailor-made specification and see what makes us Europe's largest producer of scissor lift tables!
EdmoPLUS is a range of fixed specification loading bay and split level lifts that are designed to complement our bespoke range. For the first time we can provide the same great Edmolift product but in a cost saving package that makes our incredible products even better value.
Now Let's Get Creative!
Platform lifts, Wheelchair Lifts, Disabled Lifts and Domestic Lifts have come of age with highly adaptable designs that enhance the built environment and the operator experience.
The Lyfthaus Collection gives architects and designers the freedom of choice to meet their creative vision. Lyfthaus are your bespoke platform lift specialists.
We rise by lifting others!