No matter what your location or environment we will design, supply and install exactly the right lift platform for you and your workplace. Improved safety, reduced costs, faster turn-a-rounds and increased productivity are just some of the Edmolift lift platform advantages. Various configurations are available with a massive choice of sizes, capacities and options including manual, powered and assisted bridge plates, automatic wheel stops, handrails, guards, barriers and gates, enclosures, buffers, controls and guides. All project managed and installed by highly qualified, courteous engineers. Through experience, application knowledge, engineering excellence, innovation and an enviable reputation for reliability which is underpinned by a three year warranty we have established ourselves as the UK loading bay market leaders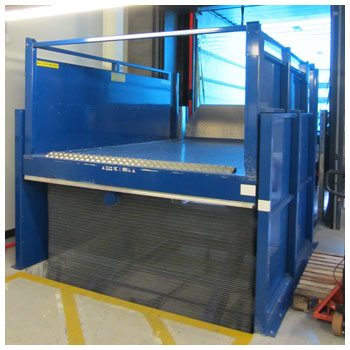 THE LOADING BAY IS THE FOCAL POINT OF THE LOGISTICS PROCESS AND NOBODY UNDERSTANDS THE VITAL IMPORTANCE OF THIS MORE THAN EDMOLIFT. OUR VAST EXPERIENCE IN ALL ASPECTS OF LOADING BAY DESIGN WILL ENSURE WE INSTALL EXACTLY TH RIGHT LIFT FOR YOUR REQUIREMENTS
GALLERY
The loading bay is the focal point of the logistics process and nobody understands the vital importance of this more than Edmolift. Our vast experience of loading bay scissor lift tables and all aspects of loading bay design will ensure we install exactly the right loading bay scissor lift table for your requirements.
No matter what your location or environment we will design, supply and install exactly the right scissor lift table for you and your workplace. Improved safety, reduced costs, faster vehicle turn-a-rounds and increased productivity are just some of the Edmolift scissor lift advantages. Various configurations are available with a massive choice of sizes, capacities and options including manual, powered and assisted bridge plates, automatic wheel stops, handrails, guards, barriers and gates, enclosures, buffers, controls and guides. All project managed and installed by highly qualified, courteous engineers. Through experience, application knowledge, engineering excellence, scissor lift table innovation and an enviable reputation for reliability which is underpinned by a three year warranty we have established ourselves as the UK scissor lift table loading bay market leaders.
Our loading bay scissor lift tables are available with capacities from 1000 – 20,000Kg suitable for single and double deck trailers and platform sizes that can handle 1 to 30 pallets and roll cages in a single movement. We offer 100's of scissor lift table configurations for internal, external and in-dock applications.