We take responsibility for ensuring the specification is absolutely right for your requirements. We listen to what you want and recommend and specify in accordance with what you have asked for. Our experience, application and product knowledge enable us to guarantee this simple but important service provides you with peace of mind and exactly the right lift for the job.
Free surveys for all clients and all locations.
Approved supplier status for the majority of UK blue chip companies, building contractors, manufacturers and service sector clients has already been granted.
Repeat orders are a speciality for Edmolift. Over 80% of our business is repeat business – that is a fantastic endorsement for our company and product.
You're in safe hands, Edmolift has a triple A credit rating
Drawings for approval will be issued prior to production including 3D models using the latest Inventor package.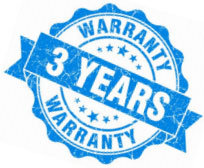 Reliable quoted delivery times are provided at time of quotation and then reinforced when the order is acknowledged. We understand and appreciate how important this is to our clients.
Not all lifts are the same. If it doesn't say Edmolift then it isn't an Edmolift. There is a huge difference between scissor lift brands in terms of compliance, quality and service. Buyer beware.
You can have confidence and very high expectations when purchasing an Edmolift. We work to exceptionally high standards and will not rest until all our clients are entirely happy with every aspect of their purchase
Purchasing made easy. We carry all necessary accreditations, qualifications and insurances etc. to make your purchase as easy as possible. Pre-qualification questionnaires will be completed immediately and accurately by our experienced contract managers
Project managers are assigned to each contract and will expertly manage the job to completion
Compliance with all relevant standards and legislative requirements is guaranteed. Certificates are issued on completion of installation
Product quality is assured. We follow, test and measure very stringent quality guidelines including pre-delivery inspections
A culture of excellence and continuous improvement has been our mantra for many years and is reflected in everything we do and every lift we produce
Building a future is a long term strategic goal for Edmolift. We are here now and in years to come to help you with all your scissor lift requirements, servicing, spares and repairs.