Electric Pallet Stacker
Electric pallet stacker trucks are most commonly used for stacking applications within small to medium sized warehouses, retail stores operations, small workshops and manufacturing sites. All Edmolift electric pallet stacker trucks come with tiller controls that operate lift and drive functionality. They are mostly used to transport and lift pallets but can also be fitted with other attachments such as crane arms and booms. Pallet handling has never been easier or safer. Our electric pallet stacker range has lifting heights up to 3270mm. These electric stackers are available with lifting capacities of 1000Kg and 1200Kg in different drive and fork formats. The Edmolift pallet stacker truck range is vast, please get in touch with your requirements. Each stacker is exceptionally compact and can manoeuvre through the narrowest aisle and within a trailer. Batteries are suitable for long working days and charge time is minimal.  Wrap-over and straddle forks are available.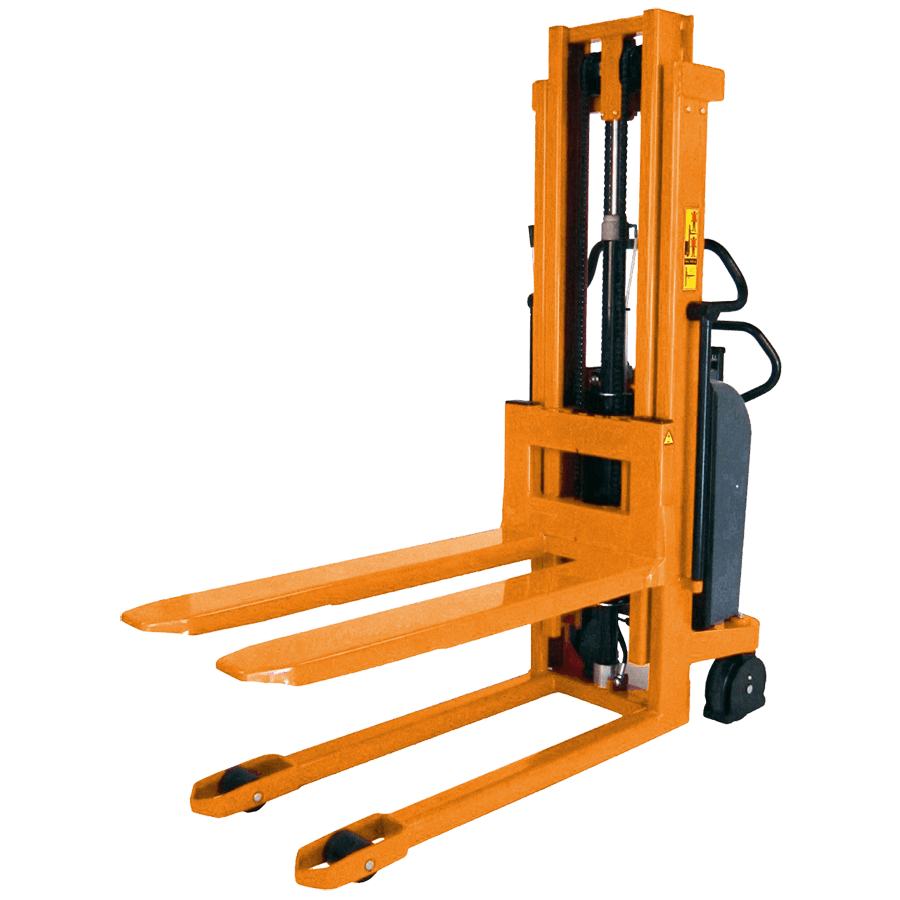 In a modern supply chain goods are normally stored on pallets in racks in several levels.  Therefore, an Edmolift pallet stacker is the ideal solution for moving these pallets.  We can provide manual lift and drive, electric lift and manual drive and electric lift with electric drive. Moreover, we also have various height and load options available as well and fork length and width.  In addition to this we provide a choice of finishes and materials to suit your working conditions including stainless steel for food and pharma applications.  We would welcome the opportunity is discuss your requirements in detail.  Edmolift pallet tracker trucks – reliable, robust, adaptable, safe, affordable. Moreover, lease terms are available.
Get in touch about your electric pallet stacker today!
Finally, If you have any questions about your requirements please click here to contact a friendly member of our specialist team.
Finally, if Edmolift do not have what you're looking for. Be sure to check out our sister company Lyfthaus by clicking here!